The first time I saw Karen Ziemba perform, I was 18 and in the process of devouring everything Sondheim. A friend had lent me a VHS of Sondheim: A Celebration at Carnegie Hall
– for those of you too young to remember VHS, they were an archaic form of DVDs.
Performance after performance, they were all delicious!
And though the list of luminaries was long – Madeline Kahn, Glenn Close, Liza Minnelli, Patti LuPone, etc. – it was, without a doubt, KZ's seduction of a clown (Bill Irwin) in a hysterically sensual rendition of "Sooner or Later," that stopped the show for me. See for yourself!
How could I not fall in love? (Strictly platonically of course.)
It would take nine years before I saw KZ on stage. It was at the Magic Theatre, here in San Francisco. She played Lucia in the World Premiere of Douglas Cohen's musical adaptation of The Opposite of Sex
. Though the show had its problems, Karen was fantastic and won the Bay Area Theatre Critics' Circle Award.
The one thing that I really missed in The Opposite of Sex, was her dancing. There wasn't much.
And if you're a fan, you know that Karen was originally trained as a dancer, taking her first class at age six. She later studied at the University of Akron, and joined The Ohio Ballet during her sophomore year.
Her first major job in NYC was in the 50th Anniversary celebration of Radio City Music Hall, she was backed by the Rockettes. This wouldn't be her only time dancing with the Rockettes, check out this video of her singing Alan Menken's "I Wanna Be a Rockette," backed by the famed troupe.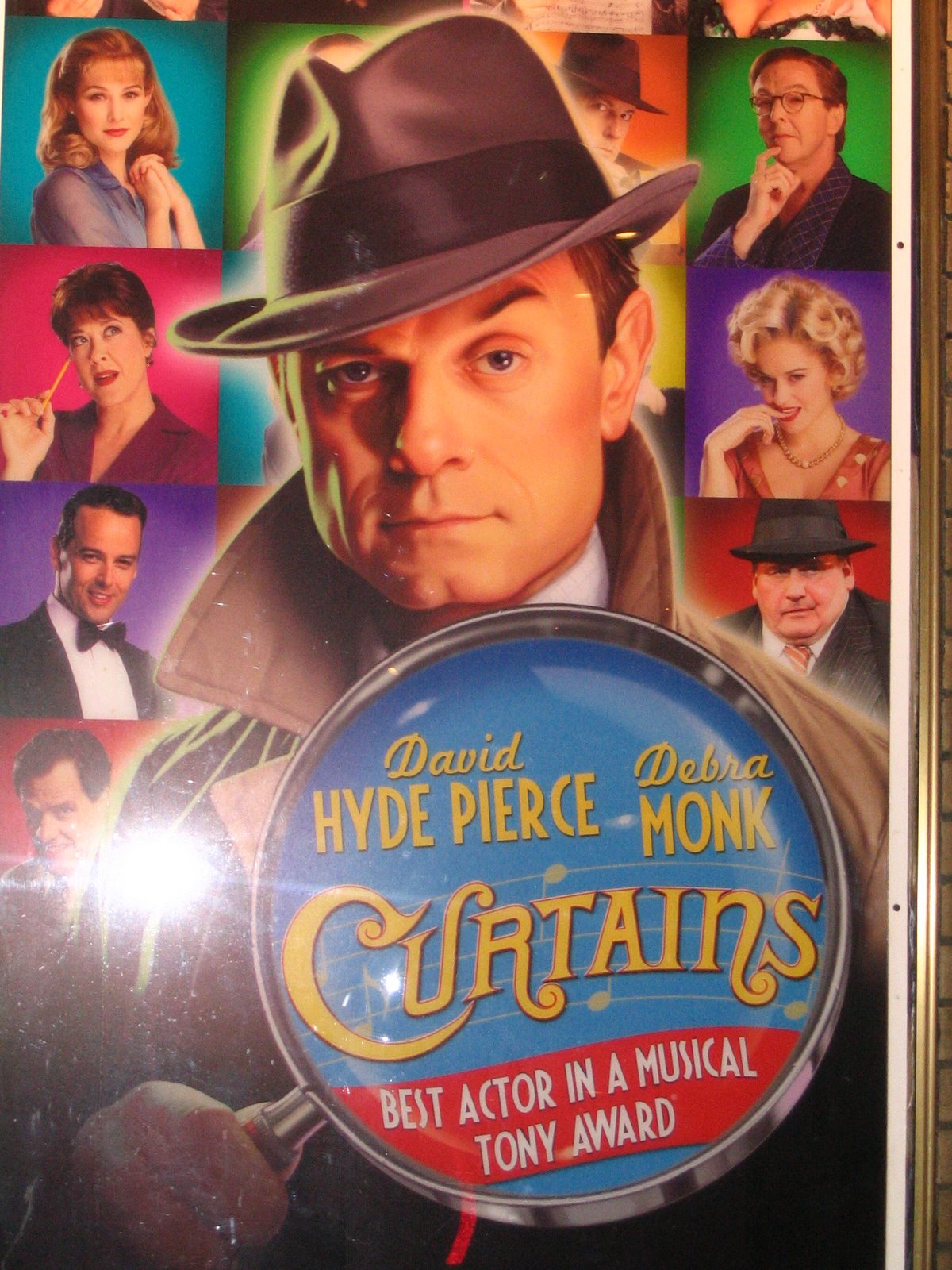 With all this dance experience, it was only natural that her first Broadway show would be A Chorus Line
, where she went on to play Diana Morales the night that the show became the longest running musical in history.
She went on to win the Drama Desk Award for Kander and Ebb's hit revue, And The World Goes 'Round
, a personal favorite and always on my i-Pod playlist. This would be the first of many Kander and Ebb shows; the team would later write Steel Pier
for KZ (and earn her her first Tony Nomination). She would also appear in a workshop of their musical adaptation of Thornton Wilder's The Skin of Our Teeth and finally Curtains
, for which she received her fourth Tony Nomination.
Curtains Steel Pier
What about the middle two Tony nominations? Well, her second nomination and subsequent WIN was for Contact and her third nomination was for the Jerome Kern revue Never Gonna Dance.
Though not from the show here is KZ singing Kern's "Put Me to the Test" with Scott Wise.
OK, I'll stop gushing now, I hope I've made you even half as excited as I am that Karen will be joining us for And All That Jazz: A John Kander Salon, January 27th at the Alcazar Theatre. There are still great seats available, click here, or call us at (415)255-8207.