Relationships...
Like the Hokey-Pokey "that's what it's all about."
Call Me Madam
is no exception. There is the relationship between the dashing young press attaché (Charlie Levy) and pretty princess (Giana DeGeiso); a handsome Prime Minister (Rob Hatzenbeller) and a brassy confident Ambassador (
Klea Blackhurst
).
(Photo: Rob Hatzenbeller)
But these aren't the only relationships in the show. There is also the relationship between the people and their government officials; a nation and their traditions; and of course the relationship between "two mythical countries. One is called Lichtenburg, the other the
United States of America
."
If you know the show, or have been
following the blog
for the past month, you know that
Call Me Madam
is based somewhat on the very real relationship between the European Country of
Luxembourg
and the United States of America. What you may not know is that
Call Me Madam
is still strengthening the relationship between our two countries!
(Taken during Klea Blackhurst's trip to Luxembourg to star in a concert version of Call Me Madam produced by the Hon. Georges Faber, former U.S. Ambassador to Luxembourg Ann Wagner and Klea Blackhurst hold a picture of the first U.S. Ambassador to Luxembourg Perle Mesta.)
Tonight the Honorable Georges Faber,
Consul General
of Luxembourg, is hosting a reception after our final preview performance. In keeping with the show's themes, it will feature wine and cheese. The Consul General has also generously donated a number of photographs of
Perle Mesta
, which will be on display at the Eureka for the duration of
Call Me Madam
's run.
(The Hon. Georges Faber, Consul General of Luxembourg and his wife, Barbara Faber-Mohr)
Moonies, audience members, and friends of the Consul General will be mingling, discussing the show, and enjoying wine from
Luxembourg's wine
growing region along the Moselle river. The region produces some lovely whites and a sparkling Crémant. The wines featured tonight will be a creamy-textured medium bodied Pinot Blanc (2007) with hints of apricot, apple, and pear; and a Crémant made from mostly Chardonnay and Reisling grapes, giving this well structured bubbly good acidity and a crisp, fruity finish.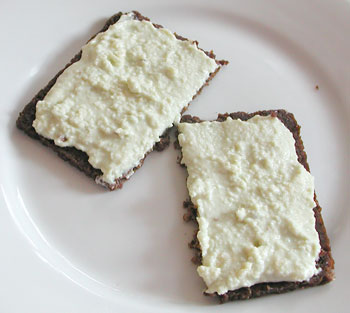 The cheese selection is a traditional cheese from Luxembourg, Kachkeis. It is a cooked cheese best spread on country bread with Luxembourg mustard. The spouse of the Consul General, Mrs. Barbara Faber-Mohr prepared both the cheese and a special pistachio hors d'oeuvres.

For those of you who have tickets to tonight's performance, you are encouraged to join in the festivities and help cement the friendship that Perle Mesta began some 59 years ago. Then come back to the blog and leave a comment about the party!

If you don't have your tickets for tonight, I'm afraid we are sold out. But don't forget, 42nd Street Moon also hosts a champagne and hors d'oeuvres reception after Opening Night (tomorrow), and there are still some good seats available. For tickets call (415) 255 8207 or
click here
.
Cheese, hors d'oeuvres, and wine for "Luxembourg Night" generously provided by the Hon. Georges Faber and Mrs. Barbara Faber-Mohr.

Hors d'oeuvres for Opening Night are generously provide by L'Olivier Restaurant.